Social-Emotional Learning (SEL)
Imagine a classroom where teachers are supportive, students are inspired, and children care about one another and are working together to solve challenging problems. That's social and emotional learning (SEL) in action, and it's happening in classrooms across the country.
At Faxon Academy, we understand that children can learn respect, empathy, responsible behavior, and other social and emotional competencies that help them succeed in school and life. Here, we teach and foster social and emotional skills, attitudes, and behaviors throughout the day.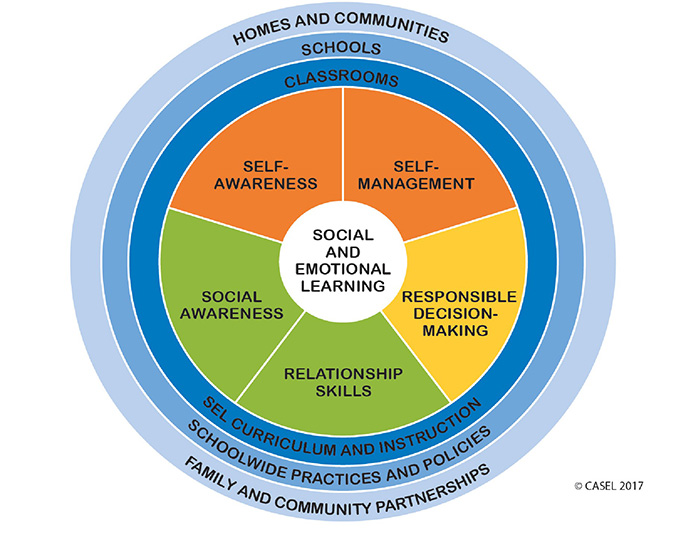 SEL in the Classroom
SEL in the classroom takes shape in a variety of ways. We promote it through explicit instruction, often using an evidence-based program, and we integrate it across classroom instruction and academic curriculum. SEL plays an important role in classroom climate—for example, how teachers build relationships with students, how students build relationships with each other, and how learners address conflict and discipline.
Another critical element of classroom SEL is the interaction of teachers and students with parents and community members. This includes:
parent-teacher interactions;
service-learning opportunities; and
partnerships with community organizations.
SEL, when it's most effective, is part of daily classroom life where teachers use everyday instruction to foster positive working relationships, increase student engagement, and model constructive behaviors. At Faxon Academy, SEL provides a strong foundation for the development of a global mindset.